About Dr. Jennifer Sweeton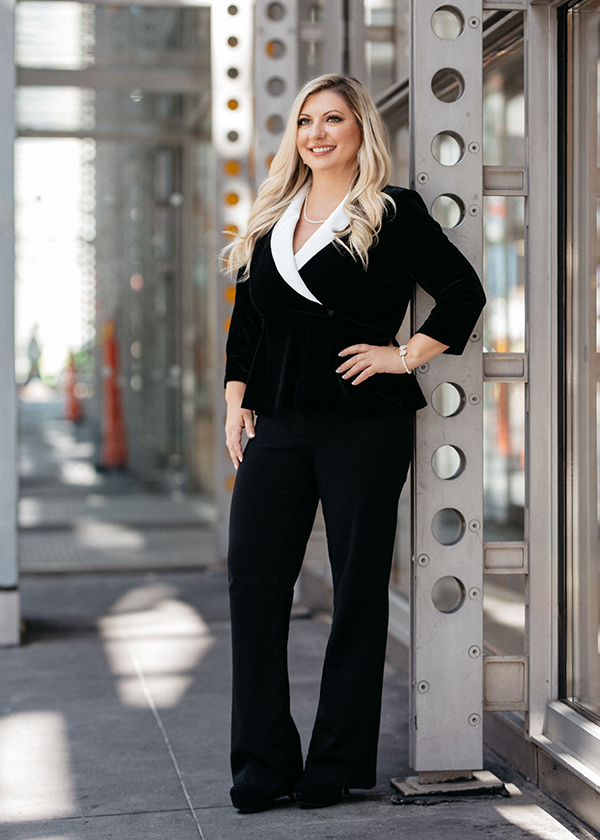 About Dr. Sweeton
Originally trained as a neuroscientist, Dr. Jennifer Sweeton is a clinical and forensic psychologist, Amazon #1 best-selling author in clinical psychology, and internationally-recognized expert on trauma and the neuroscience of mental health. She is the author of the Trauma Treatment Toolbox (PESI Publishing), Train Your Brain Card Deck (PESI Publishing and Media), Eight Key Brain Areas of Mental Health and Illness (W. W. Norton & Company), and the forthcoming Traumatic Stress Recovery Workbook (New Harbinger Publications, Inc).
Dr. Sweeton completed her doctoral training at the Stanford University School of Medicine, the Pacific Graduate School of Psychology, and the National Center for PTSD. Additionally, she holds a master's degree in personality psychology (with an emphasis in affective neuroscience) from Stanford University, and studied behavioral genetics and psychopathology at Harvard University. She is a JD Candidate (class of 2024) at the University of Missouri-Kansas City School of Law.
Dr. Sweeton resides in the greater Kansas City area, where she owns a group private practice, Kansas City Mental Health Associates. She is the founder and co-owner of a nationwide continuing education company, OnlineCECredits.com, which offers high-quality courses to over 15,000 licensed mental health providers. Dr. Sweeton holds an adjunct faculty appointment at the University of Kansas School of Medicine, and is a former President of the Greater Kansas City Psychological Association and the Oklahoma Psychological Association.
Dr. Sweeton offers coaching, consultation, trauma-focused psychotherapy, and forensic assessment services to clients worldwide. She is the developer of Neural Desensitization and Integration Training (NDIT), an evidence-informed, module-based psychotherapy for PTSD. Referred to as a "world-renowned trauma treatment expert" by PESI, Dr. Sweeton has trained more than 15,000 mental health professionals in all 50 US states and over 20 countries.
Other highlights of her career include:
Rhodes Scholar National Semi-Finalist
American Psychological Association Early Career Achievement Award
Oklahoma's Top 40 Under 40 Professionals
EMDR Certification (EMDR-C) Adviser, Trainer, and Consultant (PESI and Evergreen Certifications)
Stanford University Center for International Conflict and Negotiation Fellowship
Mensa Member Award Program Recipient
National Science Foundation Graduate Research Fellowship
U.S. Department of Homeland Security Graduate Fellowship
NASA Ames human factors researcher
Recipient of over 30 additional paid awards and grants
If you want to be kept up to date on Dr. Sweeton's CE seminars, presentations, books, and other products, just enter your email below!
We respect your privacy, and will not share or sell your email.